WingitCalls.com Business is For Sale.
Domain Name, Website, Inj Mold and lathe included. Any Inj Molder can run this mold
also Plastic MoldingTool & Die Shop Machinery and accounts for sale
Great Short Reed Goose Calls
A Wingit Call does it all
Every tone and call you hear from the best calls

Custom Competition Collector
Short reed Goose Calls
Working in Competition and Hunting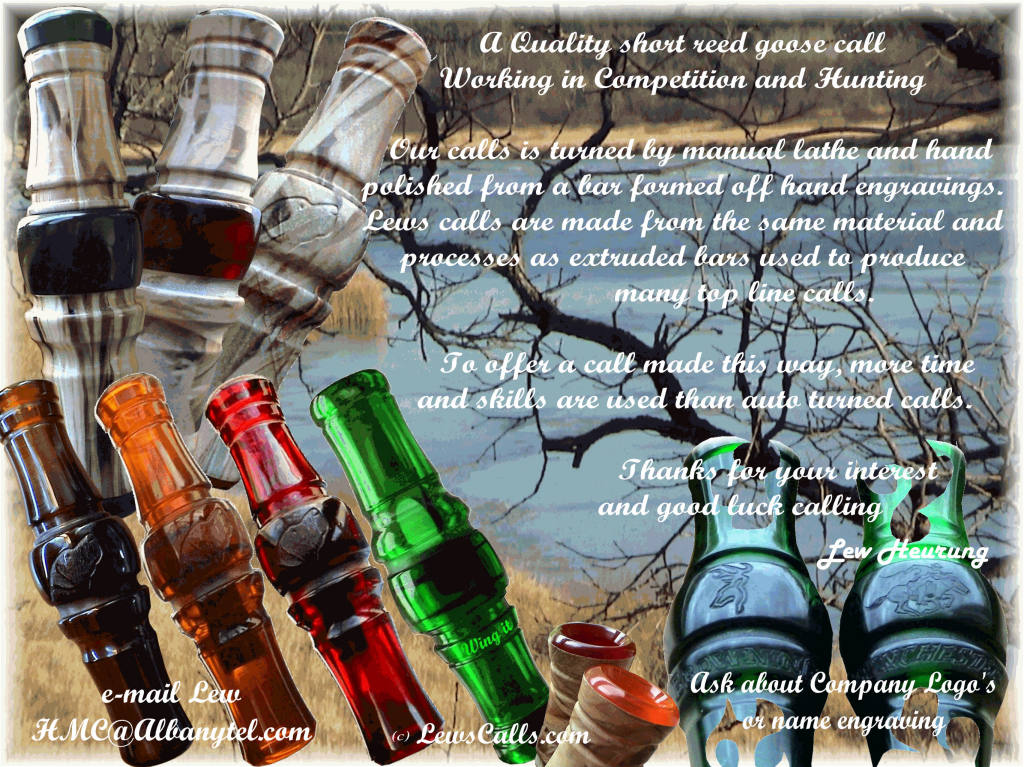 Plastic Products Developed from Concept thru Production
Plastic Molding andTooling Developed
Parts developed from Idea's to production

Company Skywagon
to Serve our Customers


WingitCalls are available in 4 styles, any color you see.
#1= Lab and Geese artwork-polished $ 120.00
#2= Plain- no artwork-polished $ 100.00
#3= Plain half & half-camo / polished ends $ 90.00
#4= Camo- with polished ends $ 75.00
S & H - $ 5.00 Extra guts assy.= $7.

Name or Initials engraving $20.00

orders- PayPal or check
mail order = HMC WingitCalls
PO bx 32 Richmond MN. 56368
call for e-mail =320 339 58six8
Wingit Custom Competition short reed Goose Calls
LewsCalls at www.WingitCalls.com